Main Content
MUTAWINTJI HERITAGE TOURS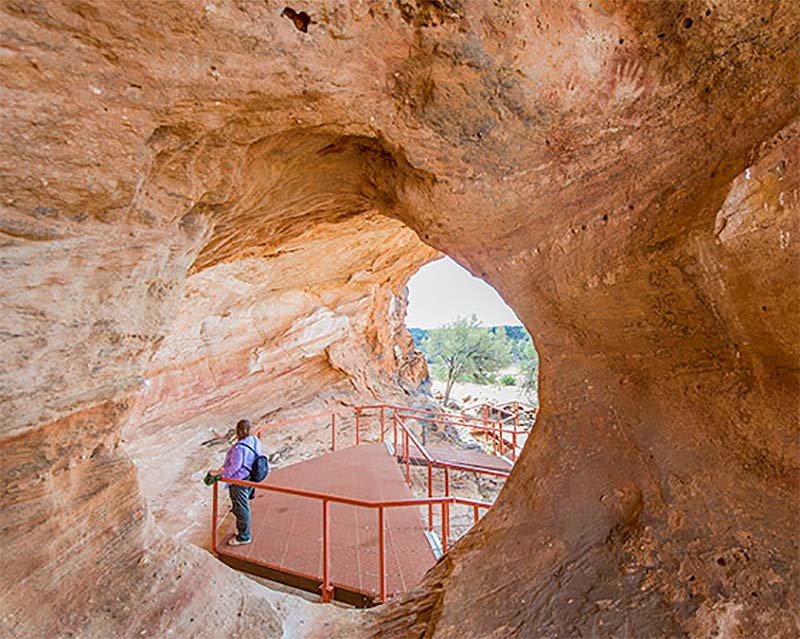 Kulluwirru Dreaming Tour
A guided tour of the restricted access Historic Site with an audio/visual dreamtime story of Kulluwirru
Online Bookings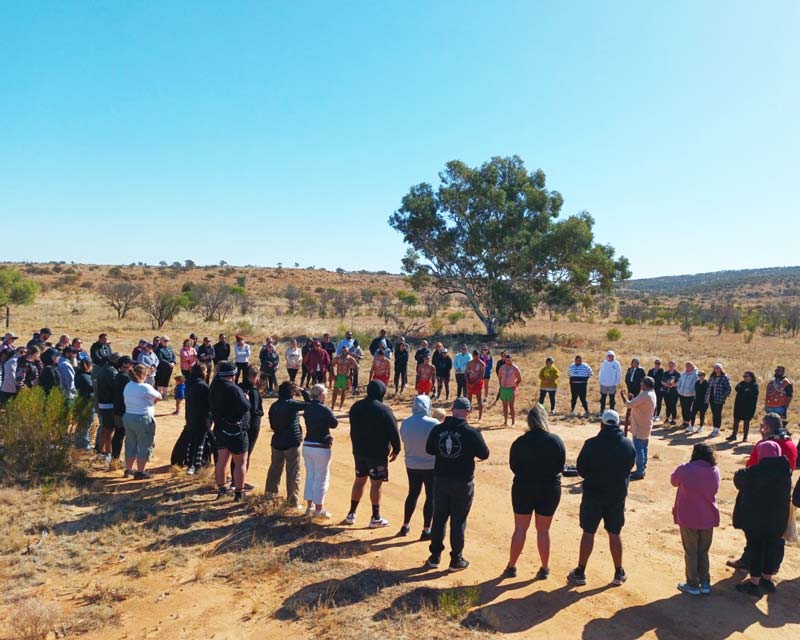 Aboriginal Cross-Cultural Awareness Workshop
This workshop provides participants with an understanding of the Aboriginal culture of far-western NSW. *Bookings via inquiry.
Booking Inquiries
MUTAWINTJI Heritage Tours is proudly owned and operated on behalf the MUTAWINTJI Local Aboriginal Land Council in conjunction with the New South Wales, National Parks and Wildlife Service.
100% ABORIGINAL OWNED & OPERATED
MUTAWINTJI Heritage Tours is a local company which organises Aboriginal guided tours at Mutawintji National Park in NSW Australia.
We provide guided visits of the sacred Historic Site, with its superb ochre hand stencils and rock engravings. It is possible to organise or customise thematic workshops, such as bush tucker discovery, arts, bird watching, astronomy & photography.
All our guides are Aboriginal and experienced accredited guides.
MUTAWINTJI Heritage Tours company's main objective is to promote Sustainable Tourism: We are committed to making a low impact on the environment and local culture, while helping to generate future employment for local people.